Apollo 11: As They Shot It
For the 50th anniversary of the Apollo 11 moon landing, we created a new, spatial way to understand the iconic photography taken by Buzz Aldrin and Neil Armstrong on that day in 1969.
View the interactive
here
.
The project also includes augmented reality features that allow readers to project the photographs around them in space.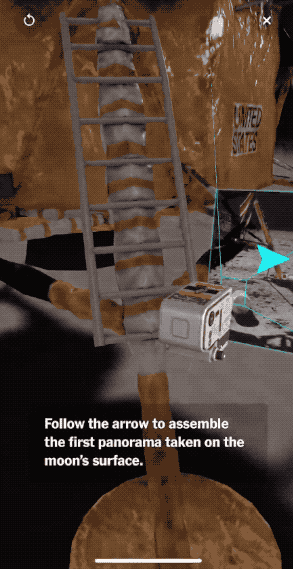 In addition, we collaborated with The Mill to produce a Virtual Reality installation experience of the project for the Times Event,
One Giant Leap.

The experience allows viewers to take the photography as Buzz and Neil did while standing on the surface of the moon. At the event we used Oculus Quest, and it will be available on both Rift and Quest Oculus stores.
Read about how this project came together in this
Times Insider
© The New York Times © Grahaphics